Instagram travel influencers have become a powerful source of inspiration and guidance for aspiring travelers, offering stunning visuals, insightful narratives, and unique perspectives on destinations around the world.
1.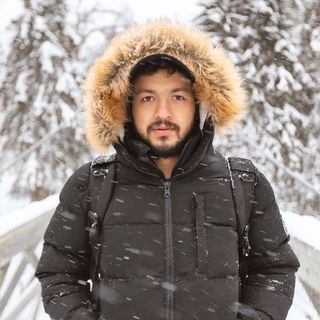 A travel blogger with a 'regular' job, Anunay Sood is an inspiration to those who seek to fit their itch to travel into their work lives. His personal captions that deep-dive into his travels have caused Sood to amass a considerable following. Travel is also what brought Sood to Brinda Sharma, and together, they've been on the hunt for adventures. Find out more about the 'wanderbugs' through their 2020 .
2.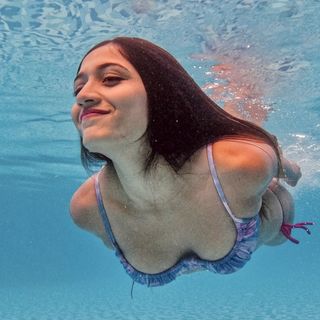 Larissa D'sa (@larissa_wlc)
743K Followers
Larissa D'sa has been on the move for years now, creating travel-related content for her more than 7 lakh followers. The influencer began as a lifestyle creator, posting DIY videos on YouTube and creating art. The traveller has now found her niche, and if you look at her Instagram, you'll realise that her artsy aesthetics are everywhere. Maybe this is what makes her so popular and well-loved!
3.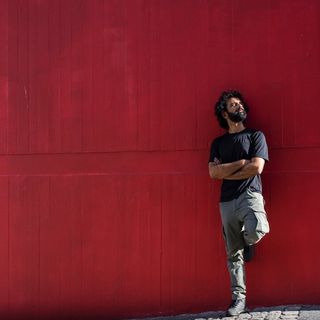 Siddhartha Joshi (@siddharthajoshi)
424k Followers
Siddhartha Joshi is a travel blogger and photographer known for capturing the essence of Indian culture and landscapes. He explores diverse destinations within India, from bustling cities to serene countryside, and shares his experiences through captivating visuals and engaging stories.
Try Free: Instagram Online Reels Download Tool
4.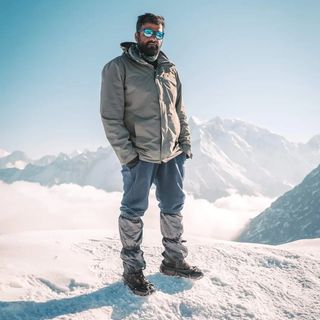 Abhinav Chandel (@abhiandnow)
317k Followers
Abhinav Chandel is a landscape photographer known for capturing stunning vistas in India and abroad. His Instagram feed is a visual delight, featuring breathtaking natural landscapes, serene mountains, and picturesque sunsets. Abhinav's photography skills and passion for travel are evident in his captivating images.
5.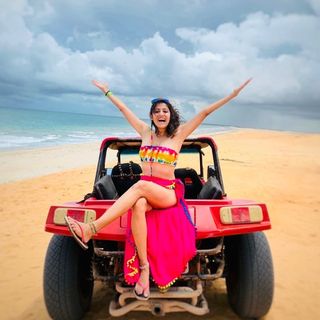 Ankita Kumar (@monkey.inc)
257k Followers
Ankita Kumar is an adventure traveler and photographer who documents adrenaline-fueled experiences. From trekking in the Himalayas to scuba diving in the Andaman Islands, her Instagram feed is filled with thrilling activities and awe-inspiring moments that showcase the adventurous side of India.
6.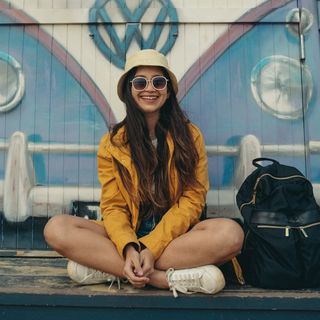 Shramona Poddar (@mishti.and.meat)
191k Followers
For Shramona Poddar, travel and meeting new people are deeply intertwined. Her page exudes positivity through her joyous posts. Having travelled across the country, Poddar has many callings. Along with photography, she also co-runs the Amrapali boutique. Poddar uses her platform to share her honest thoughts that address important issues such as the unreality of curated online lives and or the alienating nature of social media.
7.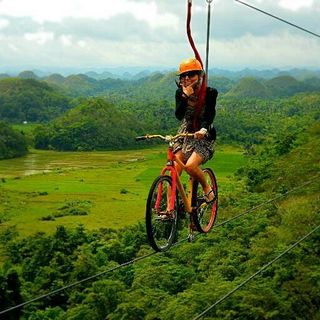 Archana Singh (@travelseewrite)
160k Followers
Archana Singh is a travel writer and photographer who covers unique destinations. Her Instagram feed is a blend of stunning landscapes, immersive cultural experiences, and insights into local communities. Archana's storytelling approach brings destinations to life and inspires wanderlust in her followers.
8.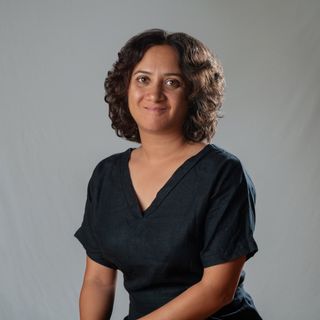 Shivya Nath (@shivya)
112k Followers
Shivya Nath is a renowned travel influencer, author, and advocate of responsible travel. She gained popularity by sharing her experiences as a solo traveler exploring offbeat destinations in India and around the world. Her Instagram feed showcases breathtaking landscapes, cultural encounters, and insights into sustainable travel practices.
9.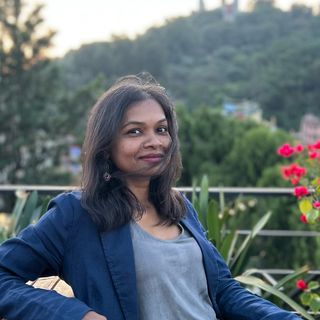 Neelima Vallangi (@neelimav)
44.7k Followers
Neelima Vallangi is an outdoor enthusiast, photographer, and writer who focuses on exploring remote corners of India. Her Instagram feed is a visual treat, featuring stunning landscapes, wildlife encounters, and insightful narratives about lesser-known destinations in the country.
10.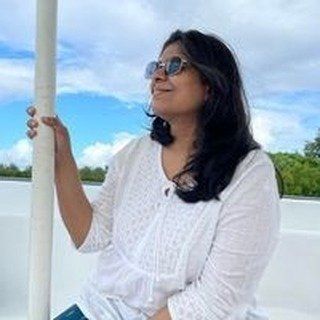 Lakshmi Sharath(@lakshmisharath)
14.6k Followers
Lakshmi Sharath is a travel blogger and storyteller with a passion for heritage and cultural experiences. Through her Instagram account, she takes her followers on a journey through India's rich history, architectural marvels, and vibrant festivals. Her feed showcases the diversity and beauty of the country.
Want to explore world Visit: Budget Travel Freak
The world of travel is constantly evolving, and Instagram has played a significant role in shaping the way we explore and experience new destinations. The top 10 Instagram travel influencers in India, such as Shivya Nath, Neelima Vallangi, Siddhartha Joshi, and others, have captivated their audiences with their stunning photography, engaging storytelling, and passion for exploration. Through their posts, they have not only showcased the mesmerizing landscapes and cultural richness of India but have also inspired countless travelers to embark on their own transformative journeys. As they continue to document their adventures and share their insights, these influencers will undoubtedly leave an indelible impact on the travel industry and inspire the wanderlust within all of us.